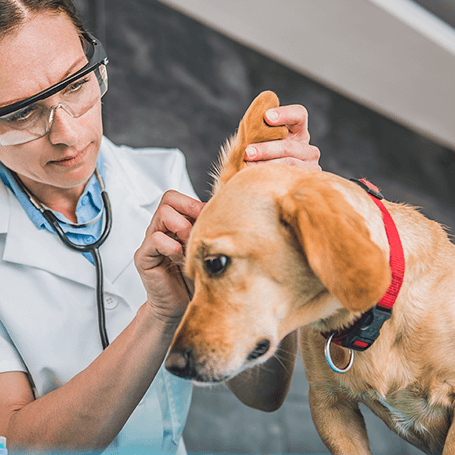 For convenience and efficiency, All Creatures Veterinary Hospital offers technician appointments when the services needed do not require the supervision of a veterinarian. These visits are also less expensive. At a tech appointment, our veterinary technicians can administer and perform routine or maintenance services such as:
Certain vaccine boosters
Hydrotherapy
Laser Therapy
Thyroid re-checks
Heartworm tests
Urinalysis re-tests
Nail trims
Anal gland expressions
Sub Q Fluid administration
Ear cleanings
Ear Hair Plucking
Microchip application
It's important to understand that technician appointments and veterinarian appointments are scheduled separately and charged differently. When you book a tech appointment, no veterinarian will be scheduled to see your pet. If during your tech visit you realize your pet has other symptoms or issues you would like to discuss or have examined, you will need to schedule another appointment with a veterinarian. Should the doctor be able to see your pet at the time of your tech visit, you will be charged for a same day appointment.

Have questions or need to make an appointment? Book online or give us a call at (605) 342-0052.