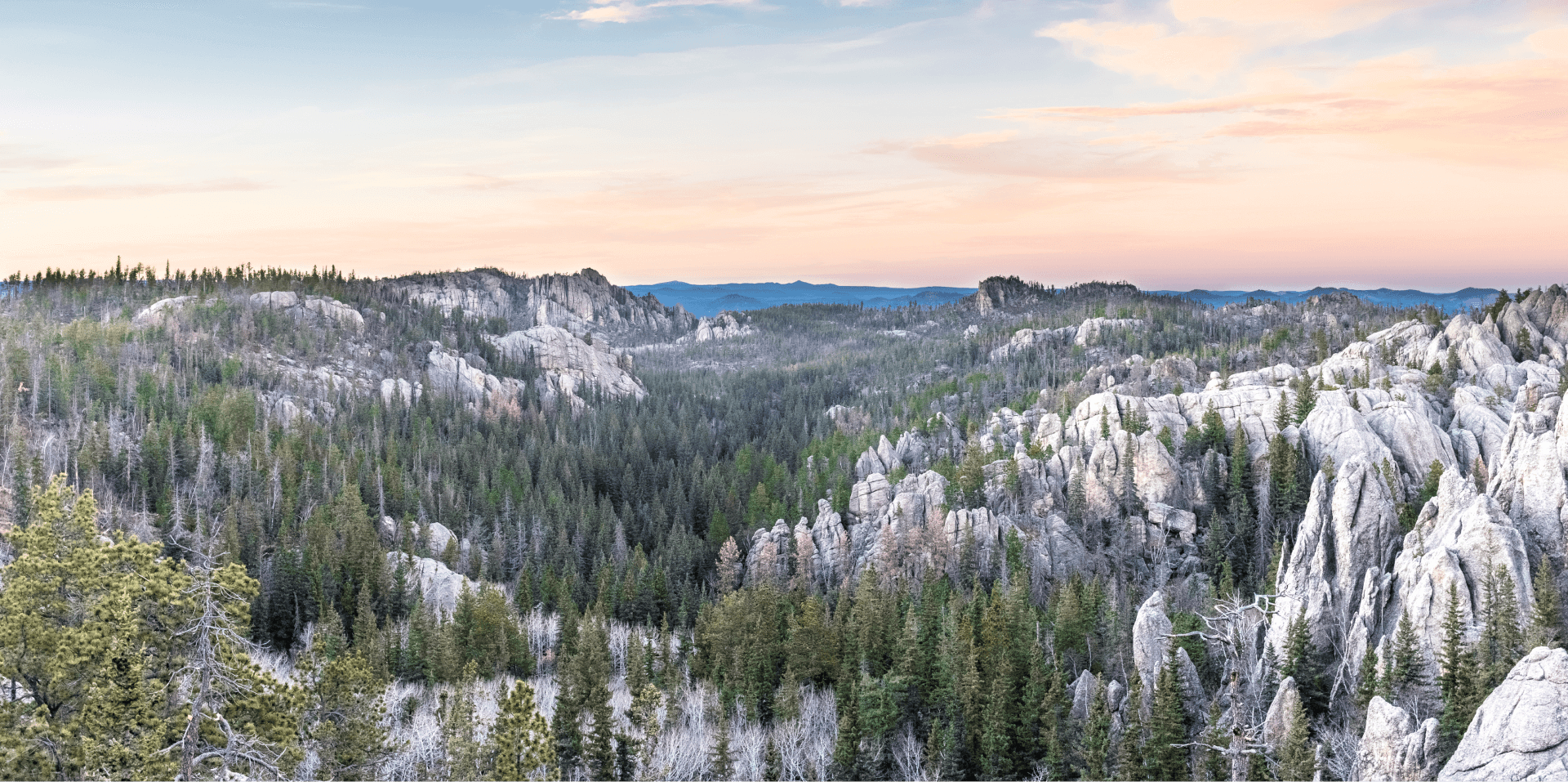 Why We LOVE the Black Hills & Rapid City
Rapid City is located in the ancient and beautiful Black Hills area of South Dakota, close to Mt. Rushmore. If you're an outdoors person, this place is heaven—offering great hiking, camping, mountain biking, fishing, and hunting.
Rapid City itself is a town of over 70,000 people with a surrounding area of approximately 130,000 and growing, as the name says, rapidly! The city itself is full of coffee shops and parks, great schools, and an overall suburban feel. Bets of all, it's one of the most affordable places to live in the country.
Yes, it gets cold here in the winter! However, we have four distinct seasons, beautiful summers and over 220 sunny days per year.
Ready to Join Our Team?
Great! Please send a cover letter and current resume to acvethospital@gmail.com.
DVM candidates are welcome to call Dr. Falcon during business hours at (605) 342-0052
We look forward to hearing from you!